Photos of two men in Venezuela skinning and butchering a dog for meat have surfaced online (Warning: The photos below are graphic).
The shocking photos were shared on Twitter by opposition party Vente Venezuela representative Javier Chirinos, the Daily Mail reported. They show two men in the Capital Caracas huddled around what appears to be a skinned dog in the street.
"While the dictatorship gives $5 million to the U.S. and others believe in governorates, there are Venezuelans who eat dogs," Chirinos wrote as the caption, according to a translation by Bing.
Chirinos was referring to the $5 million donation offered to help victims of Hurricane Harvey in the United States by President Nicholas Maduro.
"Simply visit Ccs to see faces of the humanitarian crisis," Chirinos added. "There are reporting it, but above all do what is necessary to change it."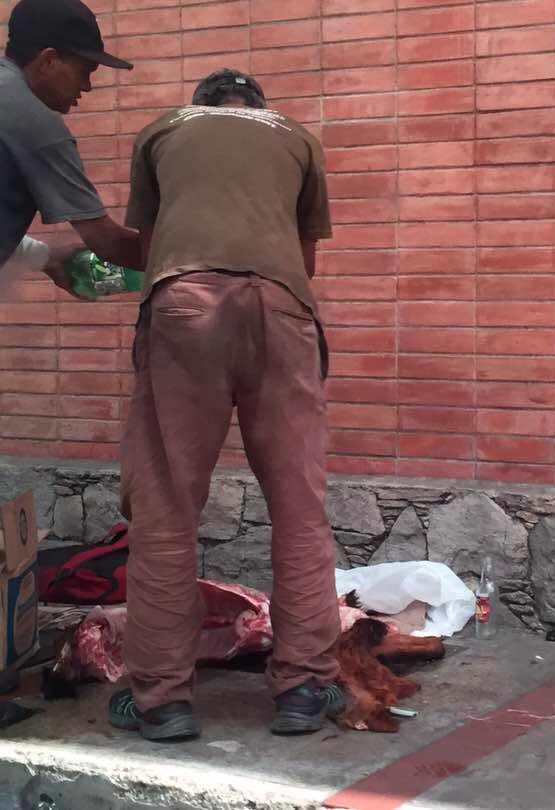 Venezuela has been suffering from severe food shortage over the years. The crisis has intensified in the wake of the recent constitutional assembly elections, as two-thirds of families say they can't afford meat, eggs or margarine.
The food shortages have been attributed to the country's socialist economic model, leaving millions searching for food anywhere they can find it. In April, an estimated 11.4 percent of children in Venezuela were experiencing acute malnutrition, according to The Washington Post.
The food shortages have left a third of families resorting to even more desperate measures, such as eating from garbage bins and sending their children to beg for food. Some have even sold essential items in their home.
As of June, about 62 percent of families could not afford eggs, while 66 percent could not afford meat. About 34 percent could not afford margarine or cooking oil.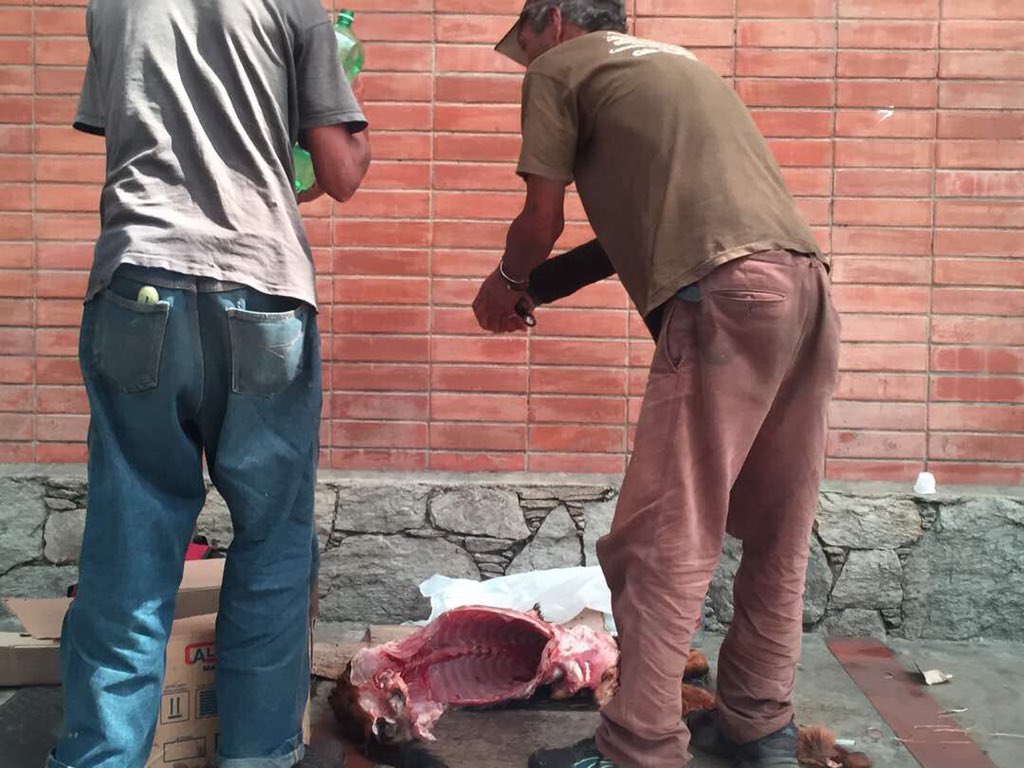 Maduro has blamed food shortages on opposition protests that have blocked streets and highways. He's also attributed the crisis to a broader "economic war" led by adversaries with the help of Washington.
In August, a local zoo in the city of Maracaibo reported that several animals, such as tapirs, a buffalo and two collared peccaries, had been stolen by the starving population.
Leonardo Nunez, head of the Zulia Metropolitan Zoological Park, said the thefts have affected at least ten species.
"What we presume is that they (were taken) with the intention of eating them," Luis Morales, an official for the Zulia division of the National Police, told reporters at the time.
Nunez, however, refuted those claims, saying the thefts were coordinating by "drug dealers" looking to sell the animals, The Guardian reported.
"They take everything here! The animals weren't stolen to be eaten," Nunez said.