Unless you specifically follow the Los Angeles Lakers or Philadelphia 76ers, are a diehard NBA fan, or consider yourself an injury prone center enthusiast, chances are you haven't been paying much attention to Andrew Bynum over the past few months. Well, let me catch you up on what he's been up to: nothing. Ever since he was traded from L.A. to Philly, he has done a whole lot of nothing.
Coming off the best season of his career, a lot of folks predicted that Bynum would continue to evolve and mature into a full-blown NBA superstar this year – so far he has yet to even get on the floor.
The good thing about doing nothing, though, is that it leaves you with plenty of free time. Prior to yesterday nobody knew what exactly Bynum was doing with his free time these days. Now we know. His hair a fulltime project.
Check it out:
(via)
Unrecognizable, right? Here is how you get from where Bynum once was to where he is now: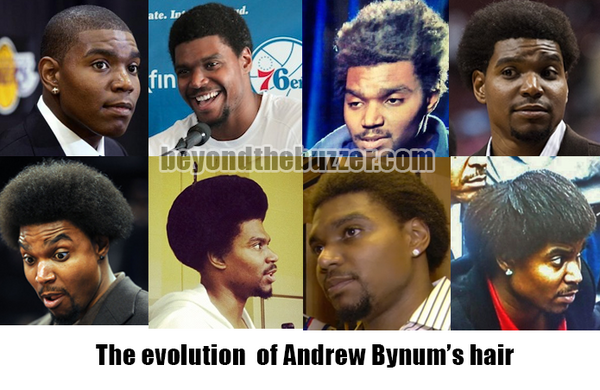 (via)
Unbelievable.
Photo Credit: Liberty Ballers
Related Content
NBA Doesn't Seem to Know What it Wants the All-Star Game to Be