Shoppers and Internet users alike were surprised to discover the You & Me Mommy Change My Diaper Doll at Toys "R" Us – a doll made anatomically correct for a male baby.
Neither the company's website nor the toy's box specifies that the doll is anatomically correct, which apparently has been especially shocking to shoppers who are used to dolls made without genitals.
In response to the doll, some Facebook users have called the toy inappropriate and unnecessary for kids. Others have joked that it's a unique way to end a "gender reveal" party. Some parents simply requested that the manufacturer put a warning label on the box.
Despite the negative reaction, writer Monica Beyer of SheKnows.com has insisted that there's nothing inappropriate about the doll.
"What about a baby makes a penis or a vulva dirty or sexual?" Beyer wrote. "Because that's what it sounds like when people say that it's wrong for little girls to see it. The truth is, when a child points out the body part that she doesn't have, all a parent is required to do is call it by its name."
Beyer adds that this type of body-shaming should be stopped in its tracks early on in a child's life.
Sexologist Dr. Logan Levkoff reported that banning the word penis or any universal name for a body part is a failure in parenting, since it's important for children to communicate when and where they hurt.
The You & Me Mommy Change My Diaper Doll isn't the first anatomically correct toy to spark controversy. The first toy believed to be designed correctly dates back to 1976 – an Archie's Bunker's Grandson Joey Stivic doll, which can still be found on eBay today.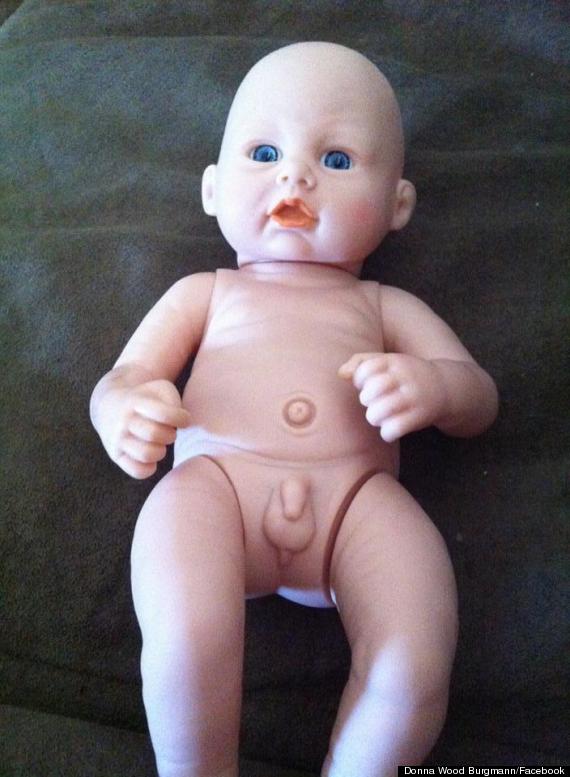 Sources: The Huffington Post, She Knows
Photo Credit: Blogs.BrowardPalmBeach.com, Donna Wood Burgmann/Facebook