An 18-month-old boy who was strangled by a teething necklace he was wearing while at a day care center died on Oct. 10.
Deacon Morin was dropped off by his mother Danielle at the Little Impressions day care facility in Fontana, California, on the morning of Oct. 5, KABC reported.
When the single mother returned around 5 p.m., she found paramedics working to revive her son.
Day care center employees told Danielle that Deacon choked on his teething necklace while having a nap. Danielle believes staff are not telling her everything about Deacon's death, including who performed CPR on him.
Deacon was rushed to hospital in critical condition. After he spent five days on life support, Danielle took the decision on the afternoon of Oct. 10 to switch it off.
The Fontana Police Department and the California Department of Social Services are involved in investigating Deacon's death.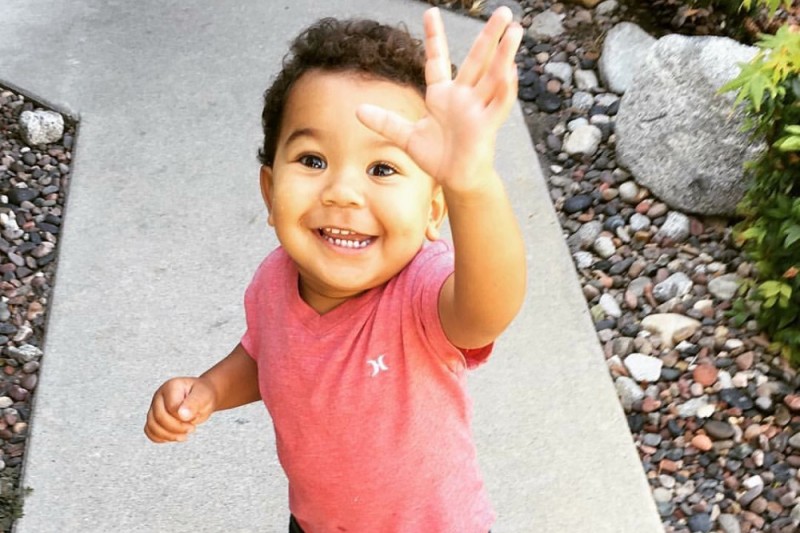 Little Impressions, which is licensed under the name Jimenez Family Child Care and is also known as Marriott Daycare, was cited several times in 2015 and also placed on a three-year probation, according to social services.
Danielle wants the facility shut down.
"First of all, 'Little Impressions daycare/Marriott daycare' in Fontana do not know the facts and are trying to hide their lack of supervision by stating that Deacon choked on his Amber necklace," Danielle wrote in a Facebook post, reports KFMB. "This is not the case and his medical examinations have shown another story. Deacon was strangled at daycare. Whether or not his beads were involved is still under investigation."
Danielle also noted her anger at what she perceived to be a lack of progress in the police investigation.
KFMB sought to reach Little Impressions for comment on Danielle's allegations but did not receive a response. A telephone number associated with Jimenez Family Child Care was no longer in service.
By Oct. 11, a page set up to help raise funds for Deacon's funeral has raised over $29,000 of a target of $50,000.
Danielle explained on the fundraising page that she had decided to donate Deacon's organs to help another child.
"We ask for you to continue to pray that his organs stay strong throughout the transport and implant process for these sick children and their families," Danielle wrote. "We can't thank you enough for your love, prayers and donations."