When children misbehave they're usually sent to their room to "think about" their offense, but one parent thought outside of the box.
According to Huffington Post, blogger Lynette, a mother, grounded her three kids – Ashley, Ryan and Adam – after she found out that they had been late for school one day. But instead of simply grounding them, she came up with a system of points for her kids if they wanted their freedom back.
Lynette posted a photo on her blog of what appears to be a chore chart. They must earn 500 points to get "ungrounded." The number of points the kids get depends on specific chores they take on, such as "load dishwater" and "cook dinner" can earn them anywhere from 10 to 100 points.
Below is an image of the list of chores and points: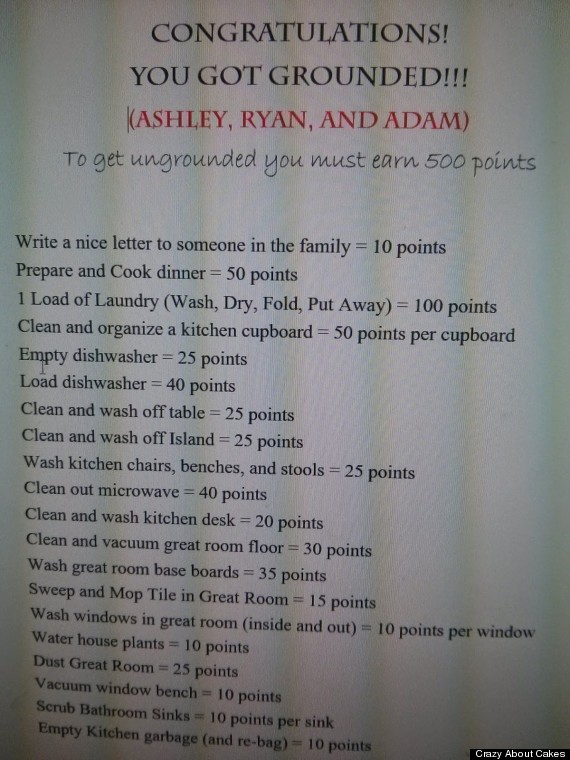 On her blog, Lynette wrote, "This worked out better than I could have ever imagined! My oldest son got right to work and earned his 500 points in one day. The other two are getting closer and working hard too! We had a nice dinner last night prepared by my son. I found super nice letters on my pillow last night, and my house is looking SO much better!"
Great way to teach kids a lesson and get your house clean without lifting a finger.