Randy Bryce, a Democrat hoping to challenge Republican House Speaker Rep. Paul Ryan in Wisconsin's 1st district in 2018, has raised $430,000 in the first 12 days since launching his campaign.
Bryce, an ironworker who backed the presidential campaign of Independent Sen. Bernie Sanders of Vermont, raised the funds from around 16,000 donors, making the average donation approximately $25, The Hill reported.
He will need to come through a Democratic primary early in 2018 before running against Ryan in the midterm election in November.
"Just a few weeks into this race, we have seen what can happen when you have the power of working people on your side, and I am excited to work with everyone as we continue this fight through next November," Bryce said in a statement.
Bryce has expressed views similar to those of Sanders.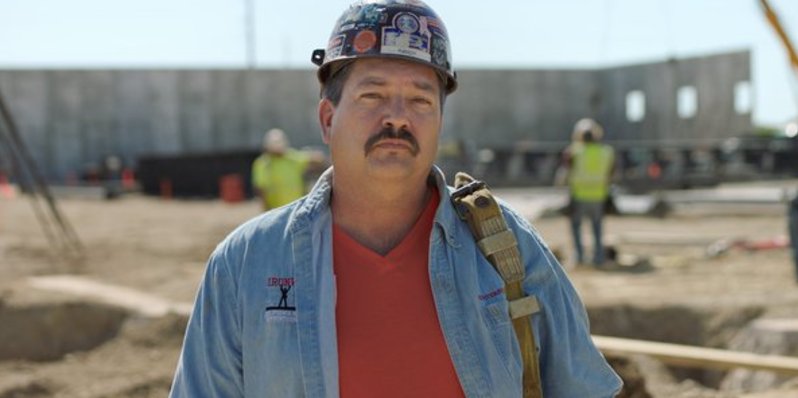 "If you look at the rich, the CEOs and the ones that own these corporations, they use our infrastructure," said Bryce in an interview with Vox. "Working people -- it's outrageous for us to pay for the majority of things when we're the ones who are going to build things ... Without our labor, there is no capital."
While avoiding calling explicitly for the removal of Democratic House Minority Leader Rep. Nancy Pelosi of California, Bryce indicated he is in favor of new personnel in the party leadership.
"People are looking at the Democratic Party and asking, 'Where do we go?' I'm in favor of seeing new faces and ideas that resonate," he added.
Bryce has not labeled himself a "democratic socialist," as Sanders did during his 2016 campaign. Instead, he stressed that he is interested in fighting for issues affecting working people.
He told Vox what he thought the Democratic Party's biggest problem was.
"I think the single most important thing is to make the majority of Americans who are working people, make sure they're being listened to," said Bryce. "In the First District, Paul Ryan is never there. So we have to ask Mark Pocan, from a neighboring district, to tell us what's going on in Washington -- and those events are just filled to capacity. I've gotten chairs from the next room to help set up for people."
Bryce has also declared his support for a single-payer health care system.
In a CNN interview, Bryce responded to a question about how he would raise an estimated $32 trillion over 10 years that a single-payer health care system would cost. The figure was taken from a study by the Urban Institute.
"Well, there's a lot of people that are getting away with not paying their fair share of taxes right now," he said, reports The Washington Free Beacon.