A 9-year-old boy is facing charges for breaking and entering and larceny after an Amazon Echo device recorded his voice while he was allegedly in the home, allowing the homeowner to identify him to the police.
Massachusetts police were notified of a break-in at an apartment complex where several items of value were taken from the unit, including an iPhone, phone charger, cash and other items, according to the Gloucester Times.
The tenant also noted that someone had entered her apartment three times in the previous week, making off with an Amazon Echo device and an Amazon delivery package from her front porch.
The woman was able to retrieve recordings from her Amazon Echo and found the time of the break-in, recognizing the voice on the recording to belong to her 9-year-old neighbor.
Police questioned the boy after getting permission from his mother, and he admitted to stealing the items after initially claiming he had no idea what the police were talking about. Authorities found the stolen items in a box in the kitchen, as well as the cash inside a shoe in the boy's closet.
The cash, iPhone, and charger were returned to the owner but the Amazon Echo device and other items were kept by police as evidence, who noted the items had been ruined after being left outside.
Neither the boy nor his mother gave a statement regarding the charges or his motive for stealing the items. He is facing charges in juvenile court.
The Amazon Echo device records the voice of the user from the moment the device is woken up to the end of the command, notes CNET. It then sends that voice recording to the Amazon servers as data, a common tactic also used by Apple's Siri to help improve functionality. Amazon's personal assistant is known as Alexa.
There is no way to prevent the Echo from recording voice commands, but it is possible to delete one's own recordings captured on Amazon servers. CNET offers a list of instructions on how to remove the recordings if users are unsettled by the idea of surveillance.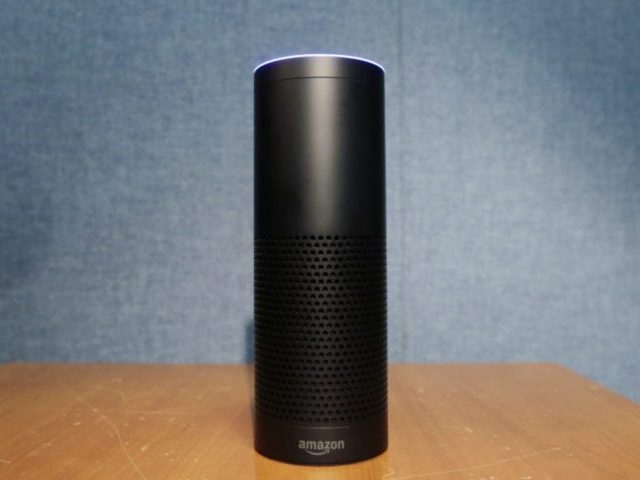 The Echo can be activated with a handful of voice commands, including "Alexa," "Amazon," "Computer" or "Echo," according to Fox News. Once the device recognizes one of those commands, it will begin voice recording. It was not immediately clear what the boy said during the alleged break-in to activate the device.
In 2015, Amazon fought back against a warrant served to it for voice data from a suspect's Echo device, saying it would violate its customer privacy standards. Amazon relented only when the suspect authorized the Echo device to be searched.