After having her "sexual advances" rejected by her boyfriend, South Carolina woman Michelle Smart pulled a gun on the man.
Ryan Rucker was sleeping at 2 a.m. on Sunday morning when Smart attempted to make advances on him, according to a detailed police report. Rucker told police that he pushed Smart off of him, which prompted an argument between the couple. Smart threatened to shoot Rucker during the argument.
According to Smart, Rucker punched and kicked her multiple times after pushing her off of him. However, police noted that Smart was continually changing her story and that her account of the event became less believable.
Smart was arrested for domestic violence after Rucker expressed a fear that Smart would actually use the gun she threatened to shoot him with. Police also seized the Ruger handgun along with six bullets, which were placed in evidence.
Smart spent eight hours in jail before bonding out Sunday afternoon on the misdemeanor charge.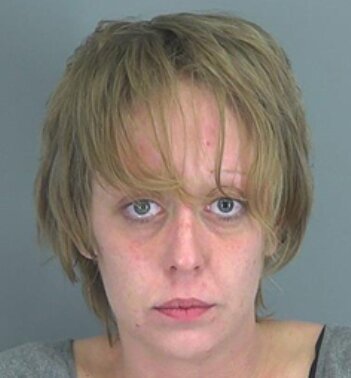 Sources: The Smokng Gun, Cringe Fringe / Photo Credit: Flickr