A Virginia man accused of running over his girlfriend with his car multiple times is now facing murder charges, and despite police saying that he did it intentionally, Facebook posts from a month prior paint an entirely different picture of the couple's relationship.
Benjamin Matthew Gray was arrested and charged with first-degree murder on Sunday after allegedly running over his girlfriend, Yolanda Smith, 36.
"After a domestic altercation in the vehicle, Yolanda Smith was later found dead of apparent blunt force trauma in the state highway," the Essex Sheriff's Department said in a statement.
"He ran her over on purpose," Sheriff Stanley Clarke said. "We have no indication yet what set him off."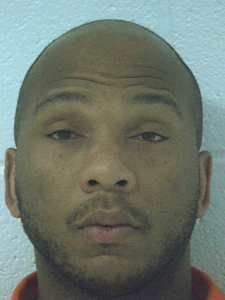 While police are investigating to determine what motive Gray had for throwing his girlfriend out of his car and running her over, as well as trying to figure out what role a third person in the vehicle played in the killing, social media posts seem to show that the accused murderer loved Smith.
In a post on Gray's Facebook profile from a month ago, the suspect professed his love publicly.
"Thank God for giving me a second chance with my fiance," Gray wrote, according to his Facebook page. "She means the world to me... No one can ever part us she will always be my love...Always in my heart!!!"
Additionally, the day before the post, Gray added a new photo with Smith, along with the caption that said "feeling loved."
Gray is currently being held at Middle Peninsula Regional Security Center without bond.
Sources: WTVR, Fredericksburg.com / Photo Source: Benjamin Matthew Gray's Facebook Page