A man caught on video senselessly kicking a cat into the air appeared in court on Monday, but he didn't show up alone. Following him were some two dozen animal rights activists who made sure authorities knew they want to see Andre Robinson, 22, spend time in jail.
Robinson was seen in a viral video kicking a friendly stray cat named King over 20 feet into the air and laughing about it with his friends. Robinson coaxed the cat into walking towards him and pet it for a moment before punting it.
Here is video of the incident. Be warned, it's hard to watch:
Warning: Disturbing Content
Footage of the kick went viral, and thousands across the internet demanded that Robinson see legitimate punishment for his cruel act.
Yesterday, Robinson appeared in Brooklyn court. There, prosecutors said they intend to take Robinson to trial and prosecute him on animal cruelty charges. If convicted of the charges, he could spend up to one year in prison.
Some of the two dozen protestors who followed Robinson in court spoke to the New York Daily News about the troubling case.
"People need to be punished. We're sick of people getting a slap on the wrist," protestor Milena Apath said. "This will be made an example of."
"Too much of this is going on," said Lori Valenti, an animal rescuer. "It's time to start cracking down."
Robinson's trial is scheduled to start in September.
Time for some good news.
King was taken to an ASPCA animal hospital following the kick and treated. Soon after, he was adopted by a Manhattan resident and has been happy ever since.
Here's a picture of him, courtesy of the New York Daily News: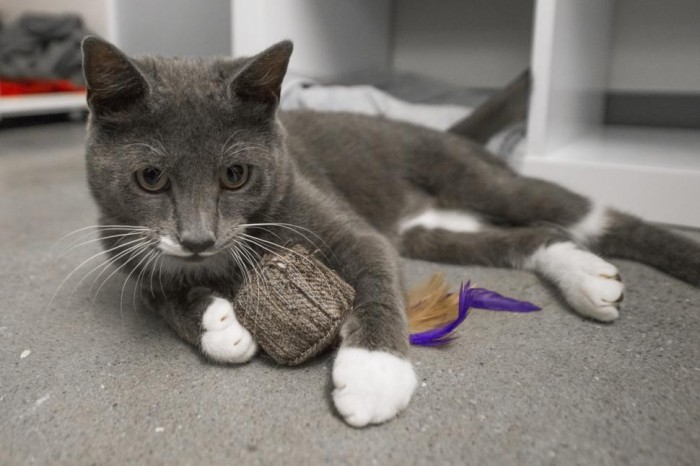 Sources: New York Daily News (2), MailOnline