The remains of a South Carolina man who had been missing for nearly 16 years was found inside a submerged vehicle.
The 1995 Chevrolet Corsica was recovered from Lake Russell around 4 p.m. April 23, the Index Journal reported. The vehicle was first discovered by a fisherman who noticed something on his depth finder.
A dive team pulled the vehicle from the lake and found remains inside. An investigation by the Abbeville County Coroner's Office determined the remains were that of John Henry Dubose. The remains were identified through dental records.
Dubose was reported missing Sept. 25, 2000, after his family went days without seeing him. He was 31 years old at the time. When the family saw the car that was pulled from the lake, they said they immediately knew it was him.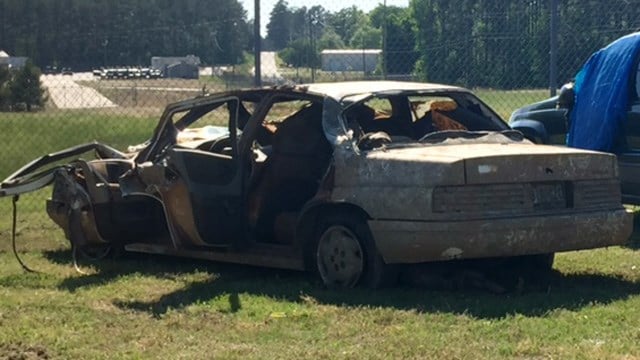 "It does provide some closure, but there are still questions," Arlene Dubose, John's niece, told the Index Journal. "The family has questions and the community does too."
An autopsy revealed there was no trauma to the remains, but the cause of death has not yet been determined. Toxicology and DNA have been sent to the State Law Enforcement Division for further examination, Fox Carolina reported.
Law enforcement had previously searched the lake in 2000 after leads suggested Dubose was having marital problems and was suicidal.