A real estate company issued an apology after running a controversial advertisement which some people called "insulting" and "horrendously sexist."
Costello and Costello Real Estate Group of Issaquah, Washington, featured an advertisement that offended working moms all across the country, KIRO TV reported.
The ad was sent to hundreds of homes in Snoqualmie Ridge, Washington. It shows Chase and Jeffrey Costello on one side dressed in suits and a mother with three children on the other side.
Under the woman, who is tied up and getting her face painted in the ad, the text reads "Part Time Agent." Under the Costellos, the text reads "Full Time Professionals."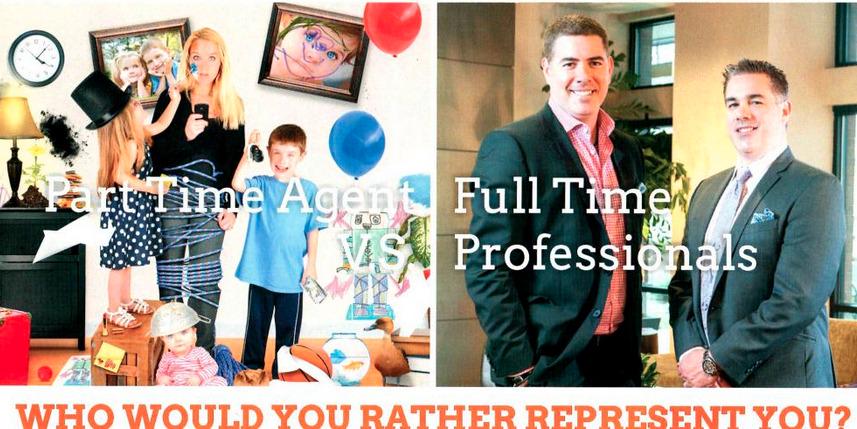 On the flip side of the ad, it lists a side by side comparison of what the Costellos can offer versus what the woman can offer. For the woman with three children, the ad states "Available at THEIR convenience not yours."
The ad has been circulating all over social media with several users expressing their disgust with its message.
"As a prodigy of a woman Real Estate Agent who has been in the real estate world for 20+ years, I find this 'ad' sickening absolutely sickening," wrote one user. "Being so I am going for a BA in Property Managment (sic) and sure as hell know a lot more about Real Estate more than most older people I am following in my parents footsteps.
"Yes I am 20 years of age and I've been born and raised around real estate. I do not like these men that made that 'ad.'"
The ad was met with so much backlash that Costello Real Estate Group issued an apology on Oct. 5. They wrote:
"There are thousands of professional agents working in our area who are also dedicated mothers, including several members of our team. Our original hope with this message was to show the value of having a full-time agent in a competitive market, but we completely failed. We have the upmost respect for moms and working mothers, and we know that the job of a mother is far more demanding than what we do as real estate professionals. Again, we are truly sorry."
Despite their apology, some women said they still wouldn't use the company's services.
"As a mom I probably would not want to use them professionally," Victoria Daudelin told KIRO TV.