An amazing photo unintentionally captured a touching moment between two fathers and their children.
The photo, which was originally posted on Reddit in 2014, went viral when Love What Matters shared it on their Facebook page on March 9.
"My sister had her first son today, I caught a rare moment between two fathers," the caption read.
The photo showed a close-up shot of a new father looking down at his newborn baby boy, who is in his arms. In the background, the baby's mother can be seen in a hospital bed, with her father looking down at her lovingly.
The rare moment capturing two generations of fathers and their babies quickly went viral, garnering over 73,000 likes and 3,600 shares in just one day.
"This is so beautiful," one viewer commented. "I love it."
"Brought a tear to my eye. I wish my dad was here to have experienced this with me with my 2 little ones," another wrote. "I'm sure you were there dad one way or another i know yoi wouldn't have missed it.. just didn't get to notice your presence."
Photos of fathers with their newborn babies have often gone viral. A recent collection of heartwarming photos compiled by Huffington Post showed fathers in their very first moments with their children.
"I felt extremely nervous about being a father since, I did not have a dad growing up," one new father wrote alongside a photo of he and his wife holding their newborn for the first time. "I didn't think I could love another person as much as I did my wife. However, once I saw him being born via emergency c-section; all that nervousness went away immediately."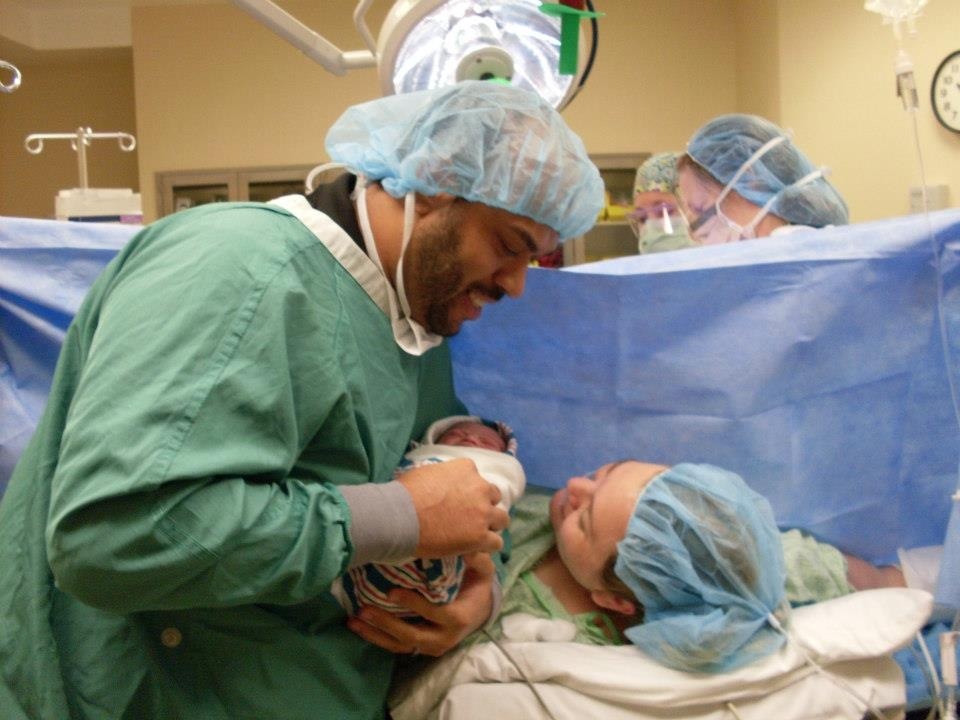 "I have been amazed and in love with him more and more as the days go by," the father added. "He has filled a hole in my life that I didn't even know was there; and that couldn't be filled by anything else but him. I am proud to be his father and he is my best buddy."