A photo of a woman spreading her dog's ashes is raising some questions about the afterlife.
In the photo that was published by WCVB, Ashley is seen spreading her dog Wagner's ashes over their favorite dog park in Colorado. Local reporter Amanda Sanchez shared the photo on social media, and it is quickly going viral.
"This is Ashley spreading her dog Wagner's ashes," Sanchez wrote on her Facebook page. "He was a golden retriever and the love of her life. She lives in Chicago but flew to Aspen to spread the ashes at Wagner Park. Need I say more???"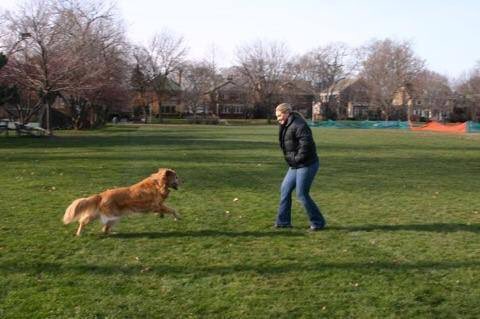 Aside from the heartfelt tribute Ashley paid to her beloved pet, what has people talking is the mysterious white shadow that appears near Ashley as she spreads the ashes. The shadow appears to take the form of a leaping dog.
"Brought tears to my eyes, as I just lost my beloved dog," one social media user commented on the photo.
"If that does not tell us our animals (are) still with us after they pass then nothing will," wrote another.
The photo got the attention of the Nevada Humane Society, who shared the photo and wrote, "Who believes the Rainbow Bridge is real and who believes our pets are looking over us once they pass on?"
But not everyone was convinced the photo was real.
"No one else is questioning that despite general darkness and shadows, the grass and building in the background are lighter? I think this is a bad photoshop job," one skeptic commented.