An abandoned dog discovered in such appalling condition that rescuers could not even tell what breed he was has finally found a new home.
Dave the dog was abandoned in January, along with his mother and seven brothers, in Winchester, England, before being found wandering along several rural roads in the area, reports the Huffington Post.
The dogs' fur was so matted and overgrown that it got in the way of their vision and they could barely walk. Veterinarians at the Royal Society for the Prevention of Cruelty to Animals (RSPCA) removed 26.5 pounds of excess fur from each dog.
"When Dave first came to us he was so timid he would not interact with anyone, dogs or humans," Susi Carter, kennel supervisor with the RSPCA, said.
Jeanette McDowell, 67, who said she "just wept" after seeing the story of the abandoned pooches in the news, contacted Mount Noddy RSPCA Kennels, in Eartham, near Chichester, West Sussex, and was introduced to the 18-month-old poodle mix.
The RSPCA gave the poodles a three-hour trim, and the transformation was incredible. Here's how Dave looks now: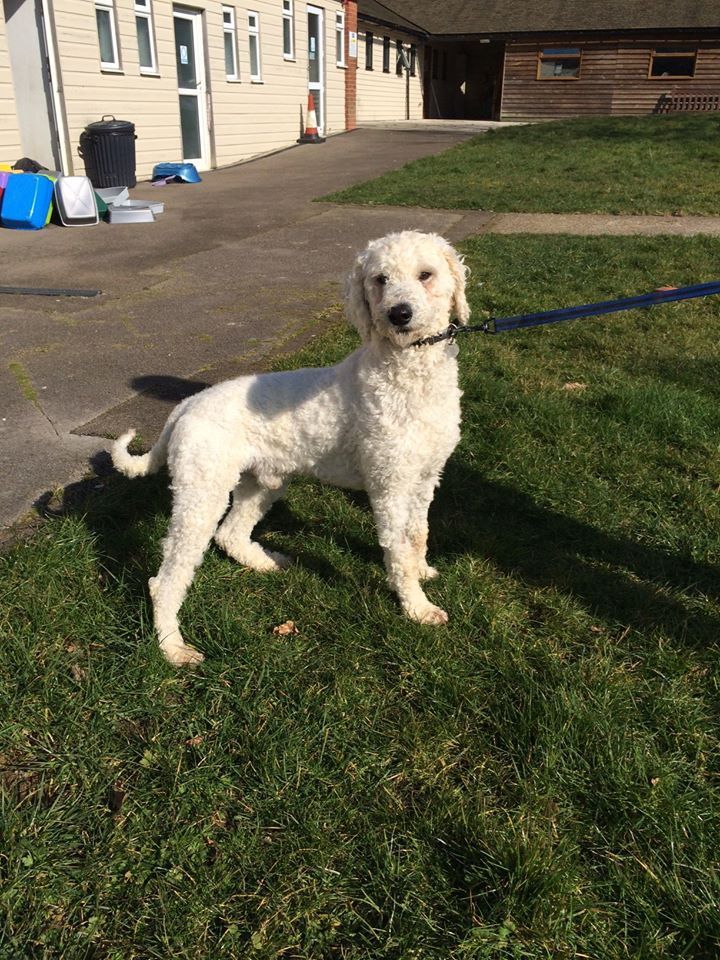 The rest of the dogs were distributed to various RSPCA kennels where they have been looked after, reports Daily Mirror.
Kate and Justin, two more of the dogs found abandoned in Winchester, have already been fostered.
It is unclear where the dogs originally came from and a former owner has yet to step forward.
Sources: Huffington Post, Daily Mirror
Photo Credit: RSPCA, M & Y News Agency via Daily Mail