In an attack on a newspaper office, two gunmen killed 12 people in Paris on Jan. 7. The act was directed at the satirical magazine Charlie Hebdo, and ultimately killed an editor, seven journalists, a cartoonist, two police officers and a maintenance worker.
CNN reports that among the dead were some of the most controversial cartoonists in France, who could have been killed because of the magazine's controversial history of publishing cartoons about the Prophet Mohammed.
The hunt for the suspects continued on Jan. 8. It is still unknown if the gunmen had ties to international terror groups.
In response to the killings, cartoonists around the world have been reacting to the shooting, posting cartoons that symbolize what happened. Here are some of the cartoons these artists have been drawing.
Karl Camilleri: " If you think violence can stop artistic expression and freedom of speech, you just got it all wrong #JeSuisCharlie"
Le Figaro drew this cartoon.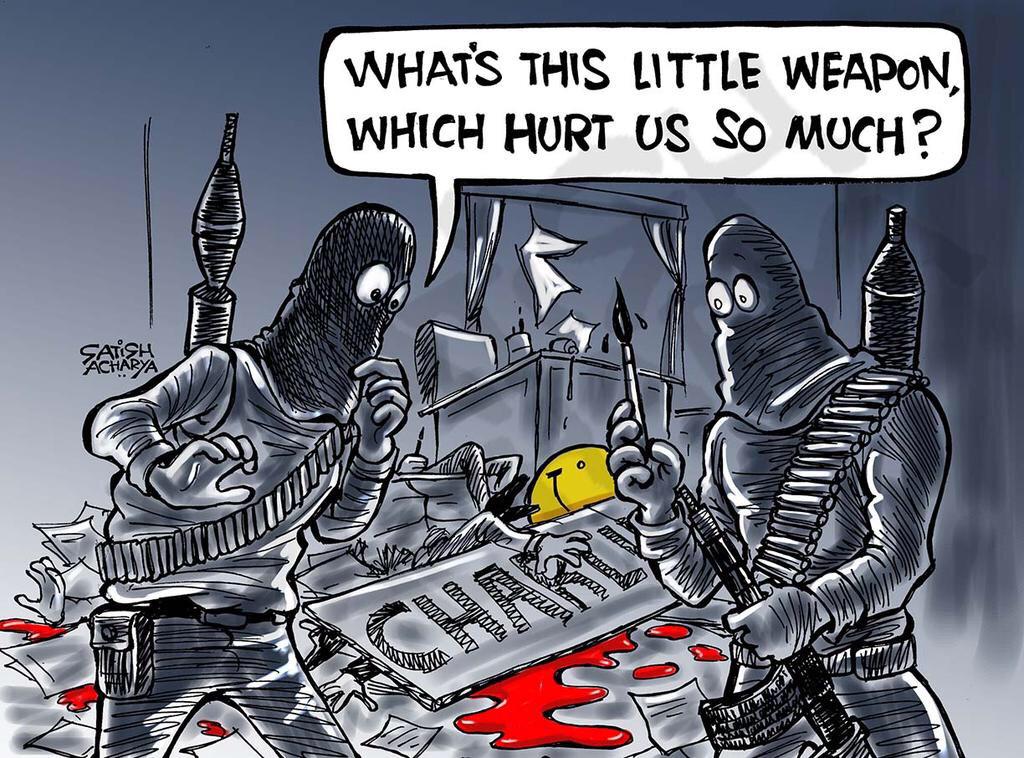 Jean Jullien: "I am devastated by what just happened in France. #CharlieHebdo"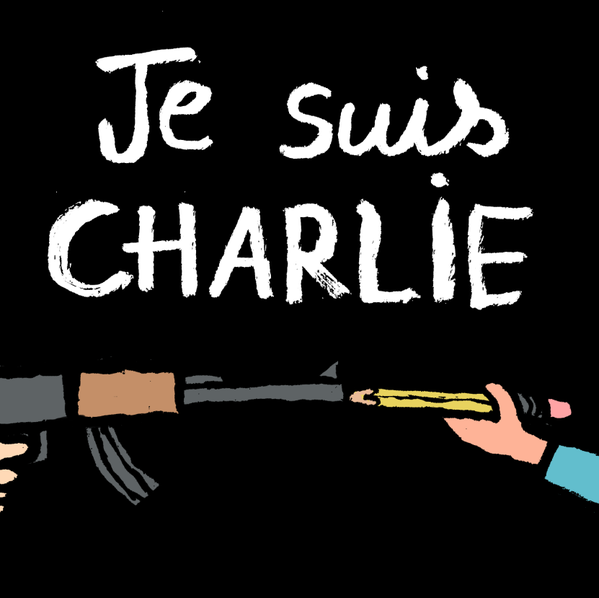 Ruben L. Oppenheimer reacts with a tribute to the Sept. 11 attacks.
Breaking 3.0 posts this.
TeleSUR TV posted this via Michele Laroque. The writing means "To arm citizens."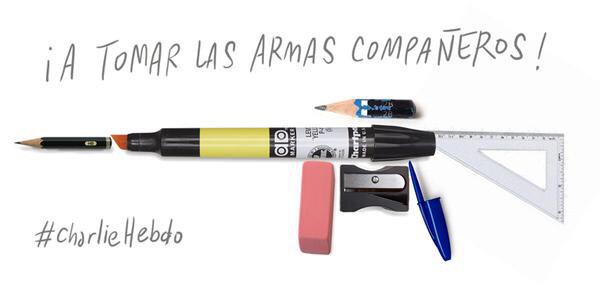 Sources: CNN / Photo Credit: Reuters, Imgur, Straatmarrokaan