If you missed the glory days of SEGA's Dreamcast you're in luck. Jet Set Radio (released as Jet Grind Radio in the States) was one of the most original and ground breaking titles in video game history. Who would have ever thought a game about rollerblading graffiti artists could be so amazing? Who would have even thought of rollerblading graffiti artists as a game?
Jet Set was one of the earliest games to use cel-shaded animation, and certainly the first to really show what the technique was capable of. This game also had one of the greatest soundtracks available and from real studio artists. That may be a common thing in today's video game industry, but it wasn't back in 2000. Blazing through the city avoiding cops, tagging, well, everything, and listening to some killer beats is what Jet Set Radio is all about. All of this my friends equals incredible fun!
SEGA hasn't given us a lot of details on this re-release, but we will be seeing it on XBLA, PSN, and PC this summer. Even though the polygon count is low by today's standards the screen shots look amazing! I only pray that the soundtrack remains in tact, I wouldn't be able to take it if Jet Set Radio got screwed over the same way Crazy Taxi did when it was ported. That's all of the info for now, let's hope a brand new Jet Set Radio is in the works!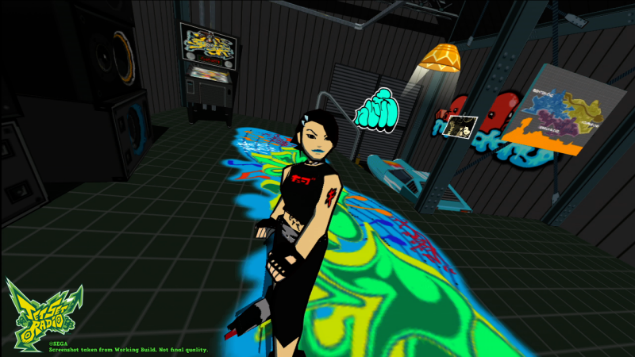 =====================================
Zach Starr is a video games contributor for Nfamous Gamers. You can follow him on Twitter!