If wrestling with the fellas isn't enough action for you, now you can play with the ladies of the WWE as well in THQ's WWE '12 for Xbox 360 for Playstation 3.
WWE Divas Pack – Trish Stratus, Brie Bella, Nikki Bella, Vickie Guerrero, Kharma and Alicia Fox
The WWE Divas are available now for a suggested purchase cost of 80 Microsoft Points each or $0.99 each via PlayStation Network. Alicia Fox is available free of charge for both platforms.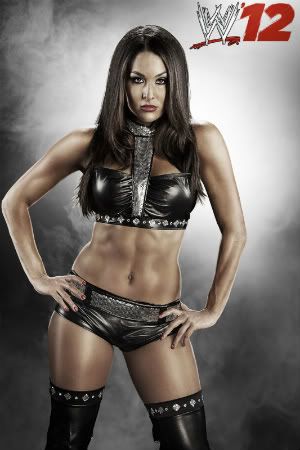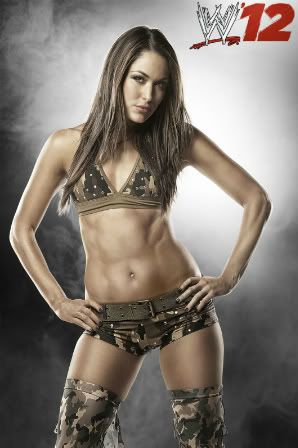 About WWE '12
WWE '12 enables players to engage in the WWE experience through the new Predator Technology™ dynamic gameplay system, delivering significantly improved grappling and the most fluid, dynamic and authentic WWE simulation experience to date. Key improvements include a new Breaking Point submission system, new Attributes, new control layout and major improvements to momentum and stamina within matches. WWE Universe Mode 2.0, which offers players a simulated taste of WWE's weekly schedule, generates new and more impactful elements of unpredictability based on player decisions, while dynamic visual changes to presentation, such as new camera positions, lighting and improved rendering, set the tone for delivering an exceptional simulation of what players see in weekly WWE programming.
WWE '12 features the franchise's best-in-class creation suite, enabling players to develop, customize and share online their own Superstars, entrances, finishing moves, storylines, Highlight Reels and for the first time in franchise history, their own arenas based on original creations or in tribute to WWE history with classic logos, color palettes, crowd barricades and more. As well, the popular Road to WrestleMania® Mode returns, enabling players to explore compelling new storylines and major gameplay improvements.
WWE '12 also boasts an extensive roster of more than 70 WWE Superstars, Divas and Legends, including:
· WWE '12 cover Superstar Randy Orton®
· Current-day WWE Superstars such as John Cena®, Triple H®, CM Punk®, The Miz® and Sheamus®
· The franchise debut of WWE Superstars such as Alberto Del Rio™, Sin Cara™ and Daniel Bryan™
· The return of WWE fan favorites The Rock® and Brock Lesnar
· A robust downloadable program featuring Mick Foley, Batista® and for the first time ever in franchise history, "Macho Man" Randy Savage™