Muzzy Lane has announced their latest game in the Making History series. Set during World War I, Making History: The Great War offers strategic gameplay in which you are the ruler of your own empire and must fight civil unrest by the populous, which could result in rebellion and the threat of invasion by surrounding nations. According to their website, "international trade, religious and cultural strife, military campaigns, (and) diplomatic negotiations" are all part of the experience and this new release promises to be another strong entry in the series.
In other news, the company recently revealed a program called FREE4EDU that will provide copies of Making History: The Calm and the Storm to schools, absolutely free. In the game "students are scored on the economic, diplomatic, military, and industrial strength of their nations" and "instructors can set victory conditions and the game's difficulty level". Support materials are also available online and include; an Instructor's Guide, assessment and discussion questions and maps, as well as additional scenario materials that delve more deeply into the history surrounding the "war to end all wars".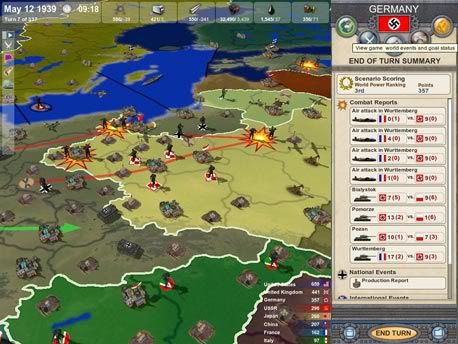 More details can be found at Muzzy Lane's site.
=====================================
Chris Perry is a senior columnist at Nfamous Gamers. You can follow him on Twitter!