Breakout Hits
Of 2012
Hanging On (GRVRBBRS Remix) - Active Child
Active Child was virtually unknown until he went on tour with French band M83 in 2011. He has a "castrato" voice, meaning that he can sing as high as a female soprano. This gives his music a beautiful, haunting quality, which is only enhanced by producer GRVRBBRS' gentle remix.
Take a listen:
Mercy (RL Grime and Salva Remix) - Kanye West
Originally an awesome rap song by Kanye West, "Mercy" got a trap makeover when RL Grime and Salva came along. It's not that often that a remix of a song becomes more popular than the song itself, but after this collaboration happened, I hardly ever heard the original. I actually got a little upset when I first heard it at a party because I thought I had discovered it before anyone else…anyways, if you haven't already heard it (and loved it) take a listen!
Myth - Beach House
Beach House has quickly become one of my favorite bands. They are originally from Maryland, and they have a very old fashioned, folk-influenced sound. "Myth" starts off with a simple but gorgeous guitar melody, followed by the beautiful, emotion-filled voice of Victoria Legrand. Check it out:
Lies - Marina and the Diamonds
When I first heard this song, I didn't like it. However, after listening a couple more times, I fell in love with it. "Lies" is produced by EDM giant Diplo, and despite sounding a little bit like Katy Perry, the vocals are incredible. The lead singer's name is actually Marina Diamondis (pretty cool) and she describes herself as "an indie artist with pop goals."
Chronicles of a Fallen Love - Bloody Beetroots
Named by many blogs as the top electro hit of 2012, this song is electro-heaven. Italian born and bred, the Bloody Beetroots seemed to disappear from the EDM scene for a while, but they are definitely back and stronger than ever with "Chronicles of a Fallen Love." It has everything: a gorgeous vocal loop, an exciting buildup and a giant, unexpected drop. Definitely give this one a listen.
Original Don (Flosstradamus Remix) - Major Lazer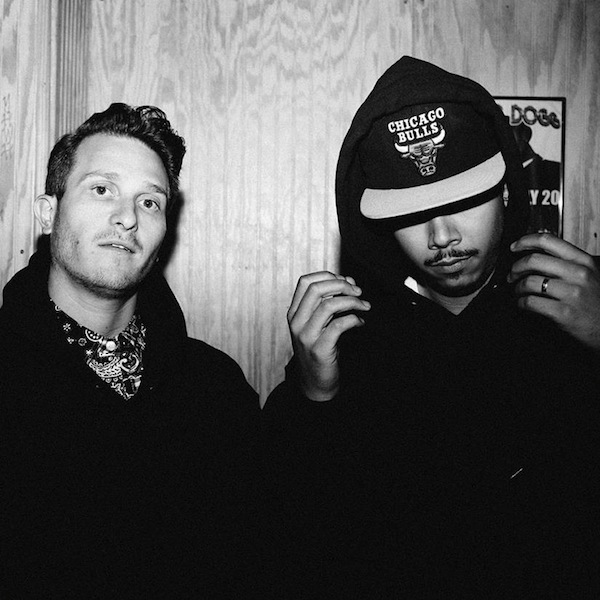 This epic song made Flosstradamus famous, as well as started the "trap" revolution. One of my all-time favorite electronic tracks, this song is perfect to play at any type of party to get everyone dancing. Like most great trap songs, it has some cool, distorted vocal loops, builds up to a drop, and then lets that hip-hop bass go wild. There just aren't words to describe how perfectly Flosstradamus produced this song, so listen for yourself:
In My Mind (Special Features Edit) - Ivan Gough, Feenixpaul, Axwell, Georgi Kay
This song was one of the most popular trance anthems of the year and was remixed by almost all of the biggest producers in electronic music. When I attended Coachella this year, Kaskade spent a good ten minutes mixing this song, and he was one of many. I think the best part about this track is the combination of melody and vocals: both are simple yet incredibly catchy, and they intertwine to create the perfect dance anthem. Every time I've heard this song in a concert venue, the entire crowd sings along and it's pretty magical. Take a listen:
Scream and Shout - Will I Am feat. Britney Spears
This song came out when 2012 was coming to a close, but almost as soon as it was released, it rocketed to the top of the charts. I usually don't like to write about Top-40 songs, but this one surprised me. Will I Am sings some decent lyrics, Britney Spears pretty much just says three words over and over in what sounds like a British accent, but what makes the song awesome is its infectious electro beat. It's impossible not to dance to this song. Listen and try it now:
Breakout Artists
Of 2012
The Weeknd
The true definition of a breakout artist, The Weeknd (Abel Tesfaye) went from having a small but loyal cult following to selling out a concert in less than an hour in 2012.
Born in Scarborough, Ontario, Tesfaye began recording and uploading songs to youtube in 2010 under his stage name "The Weeknd." His true identity was virtually unknown until he recorded three mixtures in 2011 titled "House of Balloons," "Thursday," and "Echoes of Silence." In April of 2012, The Weeknd performed at the Coachella music festival, which rocketed him into the spotlight, where he stayed for the rest of the year. His songs are very melancholy and dark, while his voice has a smooth, almost operatic quality, creating a gorgeous contrast.
But my absolute favorite thing about the Weeknd is the emotion that he conveys with every note he sings. His voice is incredibly versatile, and he can hit even the highest soprano notes while still maintaining a beautiful vibrato. His music forces you into feeling every pang of jealousy, sorrow, guilt, or whatever emotion he's feeling while singing. Watch the music video for his biggest hit "High For This," and take a listen to one of his newest releases, "Twenty-Eight" below:
The Weeknd - High For This from The New Layout on Vimeo.
Candyland
Candyland gained popularity by being at the very forefront of the so-called "trap revolution." Composed of two guys from Santa Barbara, Candyland began producing songs in April of 2011, but it wasn't until 2012 that they gained recognition in the blogosphere with a remix of J-Kwon's popular hit "Tipsy". On a sweeter note, they recently remixed the song "So Beautiful" by Parker Ighile, which showed their versatility as producers. Take a listen to both below:
Azealia Banks
I'll honest -- one of my musically forward friends showed me rapper Azealia banks about a year ago and I was a little more in shock then I was impressed. She is one weird, crazy black girl. But after about 6 months I went back to listen to her song "212" and it grew on me. A lot. Not surprisingly, the rest of the world caught up in 2012 and "212" became one of the most popular songs in the blogosphere. Originally from Harlem, New York, Ms. Banks first gained recognition in December of 2011 when she released "212" and placed third in the UK's "Sound of 2012." Her lyrics are powerful and hard-hitting yet she manages to stay feminine and sexy at the same time. Listen to "212" below and if you like it, move on to her brand new (4 day old) release BBD (Bad Bitches Do It).
Ianborg
I always love a good remix of an already great song, and Ianborg provides just that. Born in British Columbia, Ianborg is an electronic music producer with a relaxed, chill-step feel, and incredible taste in music. My favorite remixes of his include songs by the Weeknd, Ellie Goulding, Wanderhouse, and the XX. The best part about Ianborg is that he doesn't completely reconstruct the songs he chooses to remix; he simply adds in touches of electronica where it works. Take a listen to my two favorites below:
Dr. Dog
If you love the Beatles, you will most definitely like Dr. Dog. Hailing from a small town in Philadelphia, Dr. Dog was born when bassist Toby Leaman and singer/guitarist Scott McMicken met in 8th grade and started making music anywhere they could, from basements to barns. They developed a loyal hometown following, and worked hard recording home-made albums in their small Philadelphia studio.
Their big break came when McMicken's girlfriend slipped one of their home-made recordings to Jim James of the band My Morning Jacket. James liked the songs so much that he invited Dr. Dog to come on tour with him and his band, which led to a number of other appearances on shows like Late Night with Jimmy Fallon and Conan. This band has something very rare in music these days: a great voice paired with a great song-writing ability. On top of that, the instrumentalists are all very talented and the songs have true heart. It's obvious that every member of Dr. Dog is passionate about the music, not about fame or fortune, which is why I love them so much. Take a listen below:
Sound Remedy
Becoming especially popular near the end of the year, Sound Remedy jumped into the spotlight after creating gorgeous remixes of artists like Lana Del Rey, Band of Horses and Noosa. Though he draws from a variety of EDM genres, he definitely has a signature sound comprised of powerful beats and fun, melodic synth lines.
He was recently in LA to open for popular producer R3HAB, which led to many of his tracks rising in the charts. By the end of December, 2012, he had three songs sitting in the top 50 most blogged list on Hype Machine. Take a listen:
Black Light Dinner Party
This group is one of New York's hidden treasures. Unlike most new bands, they don't self-promote with band websites or facebook pages, making them seem elusive and mysterious. However, after their latest EP dropped in November of 2012, BLDP started getting noticed by top music critics, and Interview Magazine won the opportunity to ask them some questions.
The band is made up of four guys in their early twenties who met in Boston by performing individually at the same venues. They started working together to create what the band calls "electronic rock," and were inspired by artists like Jimi Hendrix, Nirvana, Radiohead and the Beatles. They have a talent for creating beautiful melodies by mixing electronic instruments with acoustic instruments. The lead singer has a great voice and the lyrics don't disappoint. One of my favorite songs right now is called "Leave It All," check it out:
Strangetalk
Strangetalk sounds like they walked (or danced) right out of the '80s. If you need some feel-good music, look no further because these boys will undoubtedly put you in a good mood. The band consists of four guys from Melbourne, Australia, and they began making music just two years ago in February of 2010. They have a relaxed but upbeat feel, and they sound a little bit like an electro-pop version of the band Washed Out. Take a listen:
Favorite Music Videos of 2012
Thriftshop - Macklemore and Ryan Lewis
If you don't know this song by now, you need to climb out from under your rock. Not only is this one of the catchiest hip-hop songs I've ever heard, its creator is none other then a skinny white boy from Seattle: Macklemore. He is possibly the coolest skinny white boy I've ever seen (and the only one who can pull off a full length fur coat), and his music video will show you why. Take a look:
When You Were Around - Dash Berlin
This electronic track is one of those sad but happy songs about a relationship that ended. Yes, these types of songs can be really annoying, but Dash Berlin definitely got it right. The vocals are so beautiful and the casting fits the song perfectly. Take a look:
Set It Off - Diplo feat. Lazerdisk Party Sex
This video is just purely awesome to look at. The song itself is wildly fun, but the video features acrobatic strippers on an infinite stripper pole in outer space…it can't get much better than that. Take a look: