By Katherine Mangu-Ward
Now you can—at least the mails Kagan sent in her time working for Bill Clinton. The Sunlight Foundation is enabling your inner private eye by offering her mail in a familiar, user-friendly gmail interface instead of the clunky option on the Clinton Library's website.
Popular Video
This young teenage singer was shocked when Keith Urban invited her on stage at his concert. A few moments later, he made her wildest dreams come true.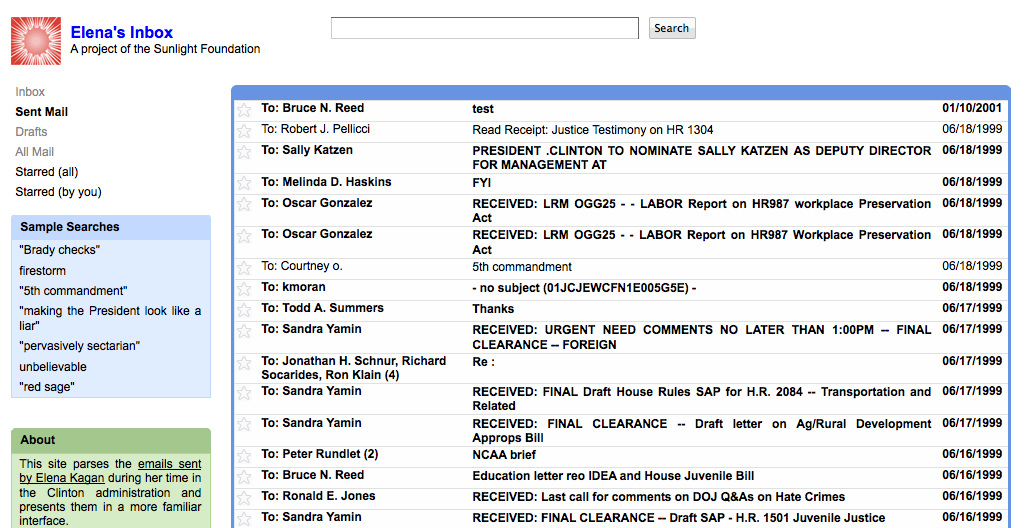 (Click on the image to get the full, browseable version.)
Sadly, the promised "G-Rated Jew Jewish Jokes" from June 1999 don't load. Tragic. But you can still enjoy sample searches like "making the President look like a liar,"  "pervasively sectarian," and "lunch."
Popular Video
This young teenage singer was shocked when Keith Urban invited her on stage at his concert. A few moments later, he made her wildest dreams come true: