Paint.NET is a proprietary free digital imaging software for computers that run on Microsoft Windows. It was developed on the .NET Framework using C# with some C++ code.  The program is comparable to other digital photo editing software such as Adobe Photoshop, Corel Paint Shop Pro,MS Photo Editor, and the GIMP.
Using Paint.NET for web design requires familiarity of photo editing tools. If you have used Photoshop before, you will be at home with Paint.NET.  Paint.NET is freeware and you don't have to pay for this software but if you appreciate this software and want to support future development, please fo to Paint.NET's Donate Page.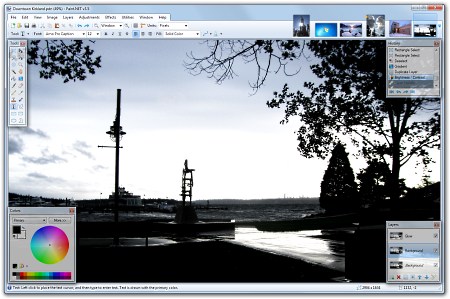 Screenshot of Paint.NET
Popular Video
This young teenage singer was shocked when Keith Urban invited her on stage at his concert. A few moments later, he made her wildest dreams come true.
More web design tips are availabe from the Mint Design Christchurch - Web Design website