The New York Jets earned an unspectacular 7-6 victory over the Arizona Cardinals on Sunday. This was the Jets' second win in six tries, and essentially came because they finally found a team whose quarterbacking situation was even worse than their own.
Understandably, Jets fans weren't particularly giddy about the idea of beating the horrible Cardinals by one at home.
The fan in the picture below, in more ways than one, encapsulates the sentiments of all Jets fans about this season: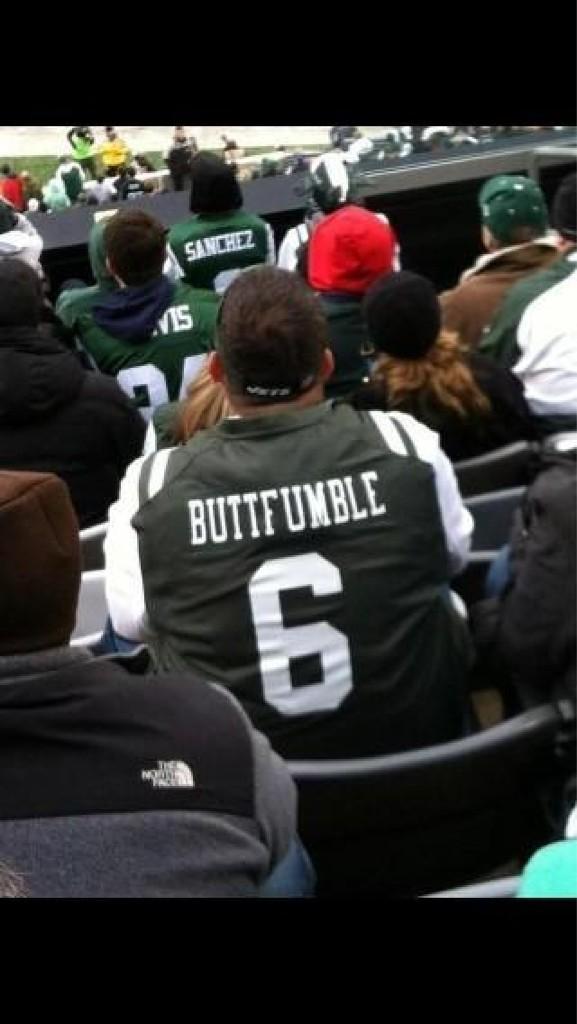 The reference there is to this sequence from the Thanksgiving Day Massacre which featured Mark Sanchez fumbling the ball after running into his own limeman's butt.
Expect to see a few more Buttfumble jerseys in Jacksonville next week.
(Kudos Jimmy Traina)
Related Content
Will Greg McElroy be the New York Jets' Starting Quarterback Next Week?
Video: Mark Sanchez Runs into Brandon Moore's Butt, Fumbles Ball During Jets vs. Patriots