Minnesota Timberwolves guard and part-time gnome J.J. Barea rose to national prominence last year when he played a surprisingly significant role in the Dallas Mavericks beating the Miami Heat for an NBA title. It was right around that time that most hoops fans learned some nifty details about Barea that they may not have otherwise known – like the fact that he somehow landed former Miss Universe, Zuleyka Rivera.
Listen to a Los Angeles Clippers announcer basically echo the surprise that the rest of us had when his partner informs him about Barea's love life conquests (via Larry Brown Sports):
(Kudos to Larry Brown Sports for the find)
Popular Video
This young teenage singer was shocked when Keith Urban invited her on stage at his concert. A few moments later, he made her wildest dreams come true.
And a couple of photos: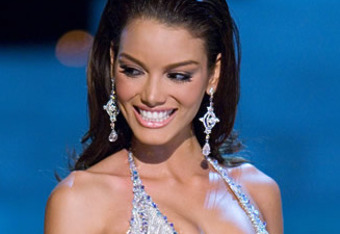 Related Content
Popular Video
This young teenage singer was shocked when Keith Urban invited her on stage at his concert. A few moments later, he made her wildest dreams come true:
Delonte West Reminds Everyone That He Didn't Sleep with LeBron James' Mom