A truck carrying honeybees rolled over on an Oklahoma highway on Sept. 29.
Oklahoma Highway Patrol troopers were called to the scene near Pauls Valley around 1 p.m. after a semitrailer tipped over and spilled bees onto Interstate 35.
While the total number of bees that escaped is unknown, it is estimated that the number is in the millions.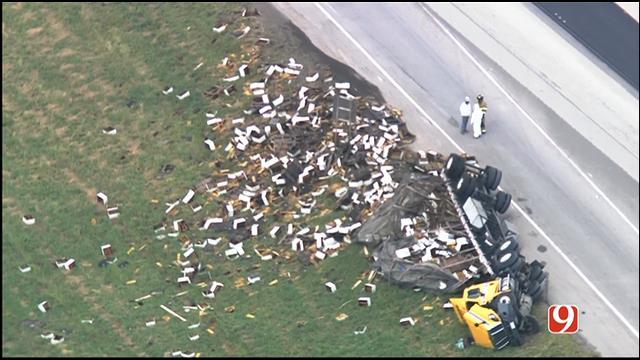 Popular Video
This young teenage singer was shocked when Keith Urban invited her on stage at his concert. A few moments later, he made her wildest dreams come true.
Traffic on I-35 in the area was backed up by at least four miles while crews worked to gather the bees.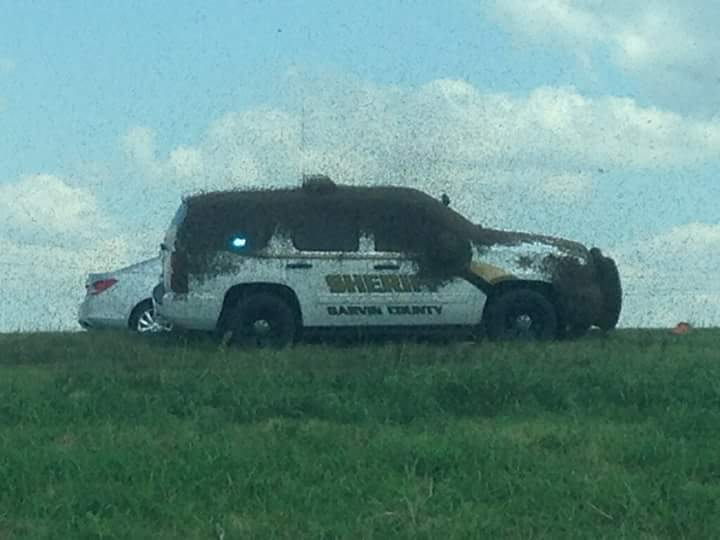 The driver of the semitrailer was treated for injuries and later released, News 9 reported.
Sources: News 9, CBS News / Photo credit: News 9, News 9/Twitter (2)
Popular Video
This young teenage singer was shocked when Keith Urban invited her on stage at his concert. A few moments later, he made her wildest dreams come true: