House Majority Whip Steve Scalise was among a group of people injured in a shooting at a baseball field in Alexandria, Virginia. 
The shooting took place at a Congressional baseball practice happening behind the YMCA in Alexandria. At least five people, including Scalise, were shot in the incident, and around 50 shots were fired, WUSA reported.
"The gun was a semiautomatic," Republican Rep. Mo Brooks of Alabama told CNN. "It continued to fire at different people. You can imagine, all the people on the field scatter." 
Popular Video
This young teenage singer was shocked when Keith Urban invited her on stage at his concert. A few moments later, he made her wildest dreams come true.
In addition to Scalise, two Capitol Hill police officers were shot. 
The shooting appears to have been a "deliberate attack," according to congressional and law enforcement officials. A suspect is reportedly in custody.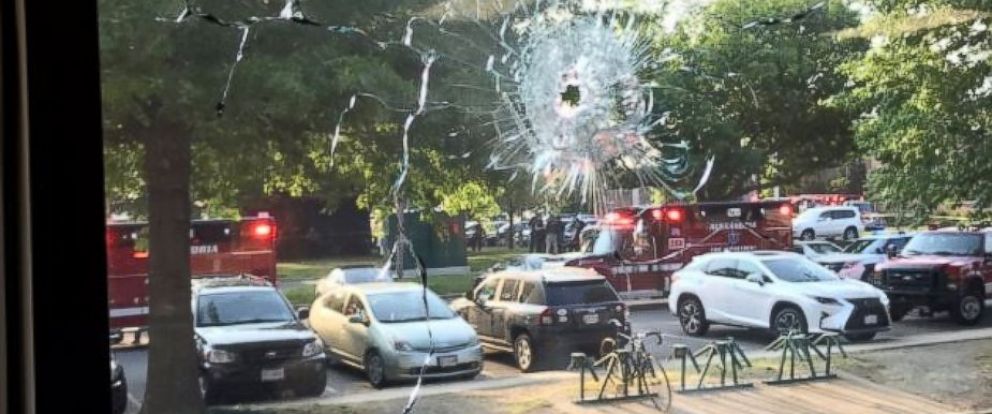 Stay with Opposing Views for the latest as this breaking news situation unfolds. 
Popular Video
This young teenage singer was shocked when Keith Urban invited her on stage at his concert. A few moments later, he made her wildest dreams come true:
Sources: WUSA, CNN / Photo credit: Tammy Anthony Baker via Wikimedia Commons, CBS News via Hot Air, ABC News