Most 19-year-olds celebrate their birthday by hanging out with a few friends and getting an older buddy to buy them beer. While that doesn't sound like a bad time, Chicago teenager Deisi Ocampo did something much, much cooler for her 19th birthday. She became a millionaire.
Ocampo was welcomed into the seven-digit club when her father gave her two $20 scratch-off lottery tickets as a present. As you've probably guessed by now, one of them was a winner.
"It turned out to be the best birthday present ever!" Ocampo said.
Ocampo sounds like she's going to put the money to good use. Her plan, she says, is to "buy a new house for my family and pursue my dream of completing my degree and becoming a nurse."
Popular Video
This young teenage singer was shocked when Keith Urban invited her on stage at his concert. A few moments later, he made her wildest dreams come true.
Two words of advice for Ocampo: invest and save. Here she is with her winning ticket and check: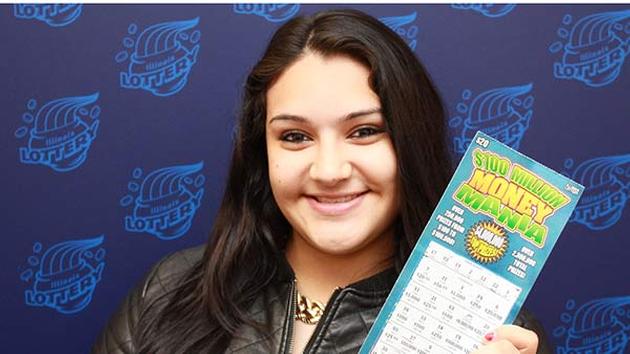 Source/Photo Credit: ABC Chicago
Popular Video
This young teenage singer was shocked when Keith Urban invited her on stage at his concert. A few moments later, he made her wildest dreams come true: