A Virginia father who was diagnosed with cancer has promised his daughter that he will write 800 inspirational notes for her so that she has one every day until she graduates high school.
Garth Callaghan, 44, of Glen Allen, Va., has written short messages on napkins for his 14-year-old daughter Emma since she was in kindergarten.
Callaghan has kept the family tradition going, even though he is battling cancer and his doctors have given him an 8 percent chance of living another five years, Gawker reports.
Due to the terminal illness, Callaghan wanted to get a head start on the lunch notes, writing in advance and slipping them in her lunch bag in case he does not make it to her graduation.
Popular Video
This young teenage singer was shocked when Keith Urban invited her on stage at his concert. A few moments later, he made her wildest dreams come true.
He needs 826 notes in total, and so far he currently has 740.
Callaghan told the Richmond Times-Dispatch about how his desire to write the notes became stronger as he prepared to undergo operation for kidney cancer in 2011.
"At the end of the day, these notes might be the only thing my daughter has left of me," he said.
Callaghan shares his notes for Emma on Facebook and his website, Napkin Notes Dad.
Popular Video
This young teenage singer was shocked when Keith Urban invited her on stage at his concert. A few moments later, he made her wildest dreams come true: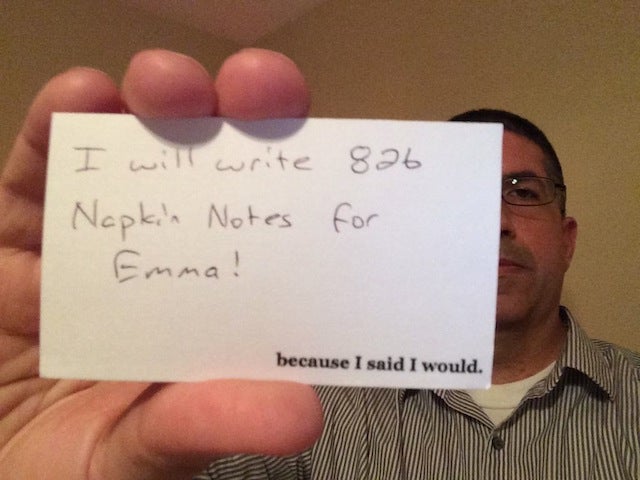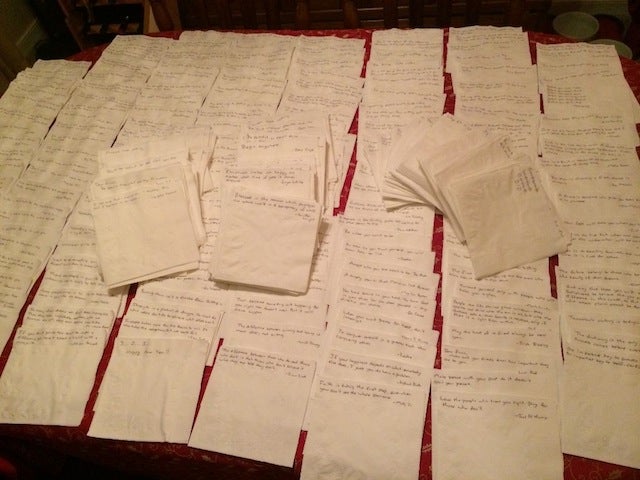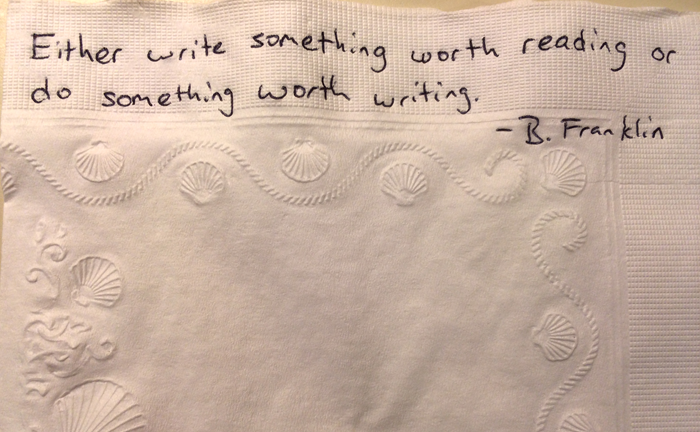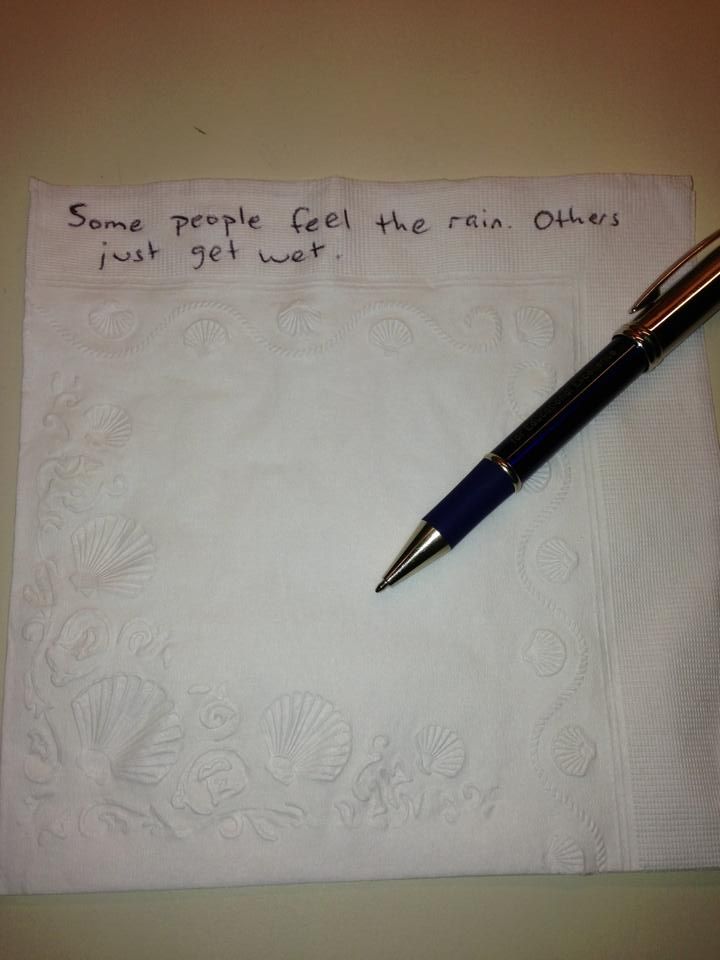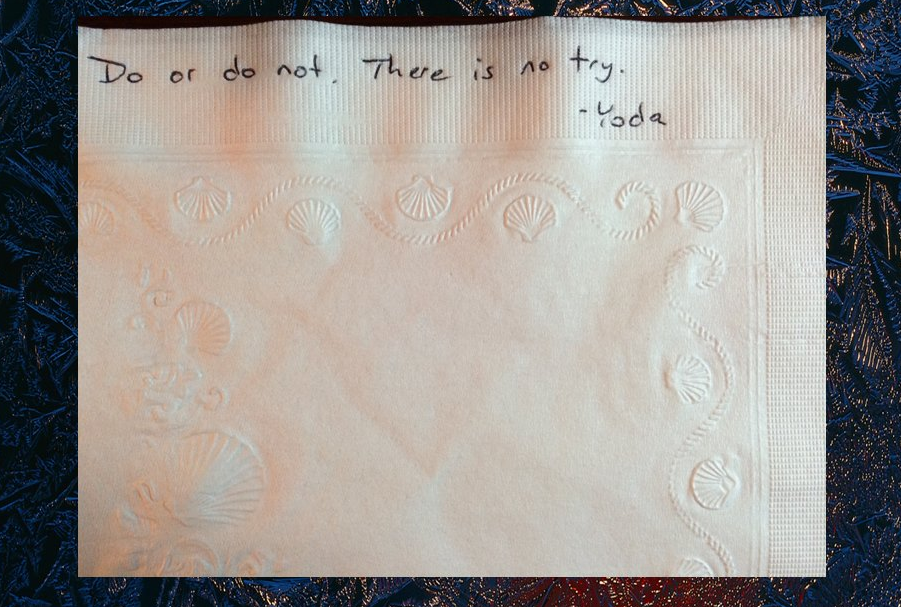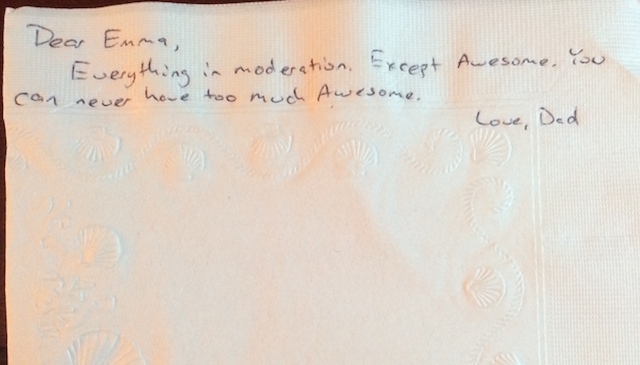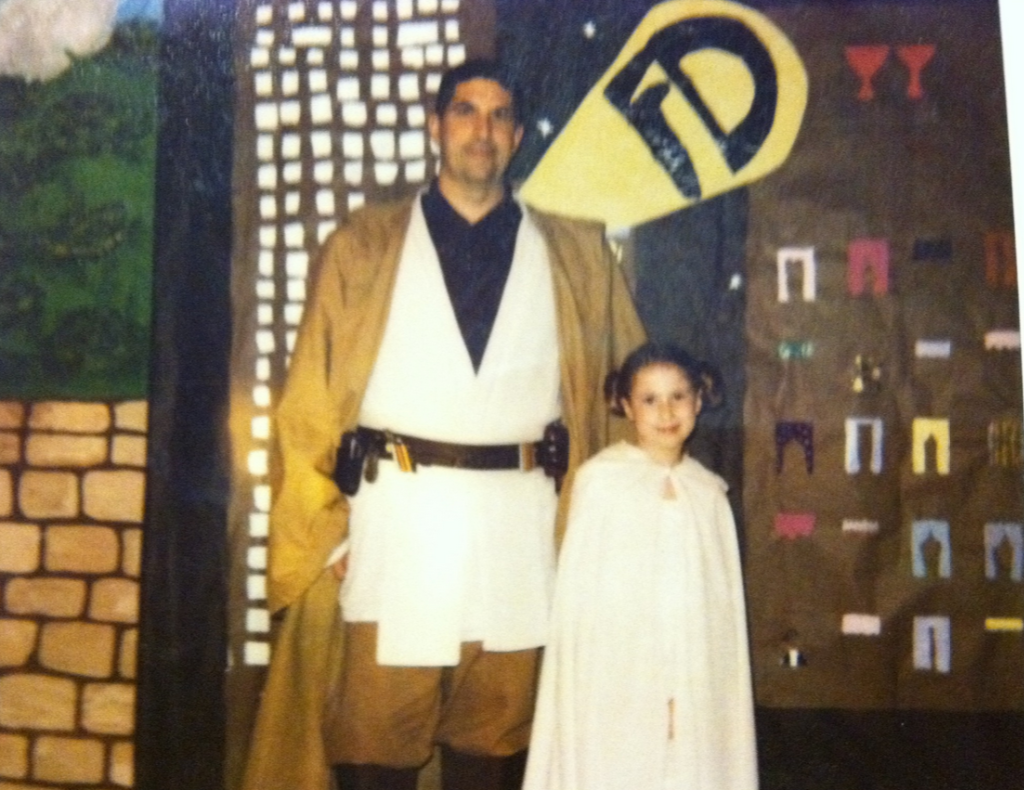 (Photos courtesy of Because I Said I Would)