A home intruder received more than he bargained for when he broke into an apartment in North Carolina.  
ABC7 reports that 27-year-old Matthew Lawrence Bergstedt allegedly kicked down the door of an apartment in North Raleigh, North Carolina, only to get beaten by a man inside using a piece of firewood. 
Bergstedt was booked on breaking and entering charges, and pictured with two black eyes and several facial lacerations. 
Police say the incident was not a random act, as Bergstedt was once involved in a relationship with a woman who lives in the apartment he attempted to enter.  
Popular Video
This young teenage singer was shocked when Keith Urban invited her on stage at his concert. A few moments later, he made her wildest dreams come true.
According to the Epoch Times, Bergstedt was taken to a local jail and booked, then eventually released after posting a $3,000 bond.  
It is unclear at this point if Bergstedt has an attorney.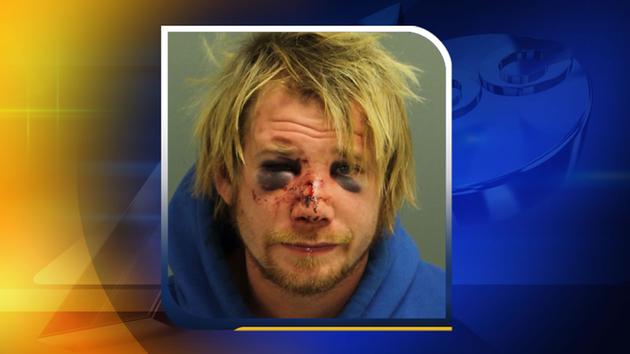 Sources: ABC7, Epoch Times / Photo Credit: Raleigh-Wake City-County Bureau of Identification via ABC7