Cara Delevingne has gone nearly topless for Puma's powerful new Do You campaign (video below).
The 24-year-old actress and model is the face of Puma's new campaign, seen wearing a shirt torn open and the word "Mine" written across her stomach, reports the Daily Mail. The campaign seeks to empower women with its statement to "take ownership" -- and probably to sell hoodies, too, notes The Huffington Post.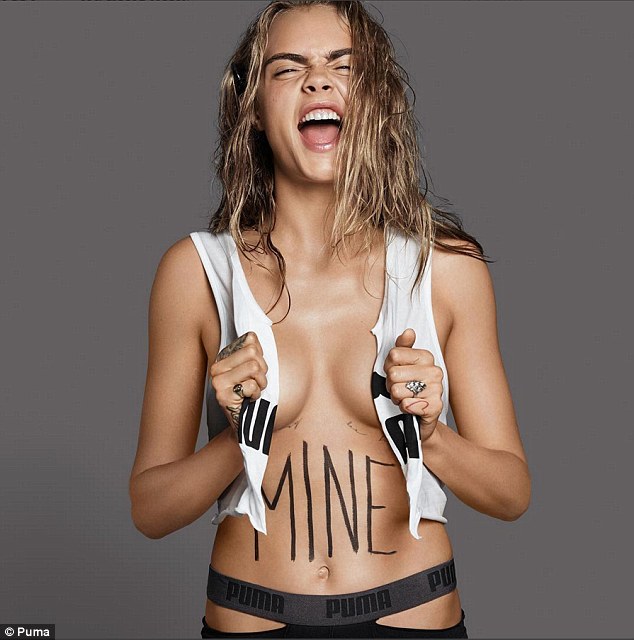 Photos for the campaign were shared on Puma's Instagram page.
Popular Video
This young teenage singer was shocked when Keith Urban invited her on stage at his concert. A few moments later, he made her wildest dreams come true.
"Take ownership of yourself," the caption reads. "To stand in your shoes and just be you - it's a powerful statement. #DoYou #PUMAWomen"
The "Suicide Squad" star also shared a video of the campaign on her own Instagram account.
Everyone is insecure, it's just being honest about that and having strength in vulnerability. Don't follow the crowd, don't do what other people do because everyone else is doing it. It's all about accepting who you are and not apologizing for it. Stand in your shoes and just be you. At the end of the day if they don't like you, fudge off. Whatever.

Popular Video

This young teenage singer was shocked when Keith Urban invited her on stage at his concert. A few moments later, he made her wildest dreams come true:
Sources: Daily Mail, The Huffington Post, Puma/YouTube / Photo credit: Puma via Daily Mail