Arizona man and recycling truck driver Angelo Almendarez was collecting containers along his route on Friday when he discovered a kitten had been thrown out with the recyclables.
Almendarez originally heard a strange sound coming from the back of his truck: a kitten's meow. According to a city spokesperson, the kitten was a male orange tabby less than 3 weeks old.
Popular Video
You have to see this to believe it. This dog unlocked his crate and four doors in the middle of the night to escape his veterinarian's office:
An employee of Peoria's Streets Division has reportedly adopted the kitten, who is now eating from a bottle.
According to Almendarez, this isn't the first kitten he's rescued from the trash. 
Popular Video
You have to see this to believe it. This dog unlocked his crate and four doors in the middle of the night to escape his veterinarian's office: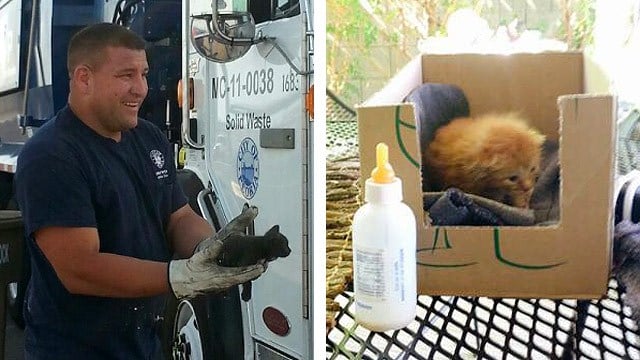 Photo Credit: UT San Diego