A student's answer to an exam question about tornado safety went viral.
A photo of the answer, posted to Imgur, showed the "circle one" instruction on the exam question circled, alongside the student's explanation.
"In your opinion, which location would be the most dangerous during a tornado?" the question read. The student was given three answer options, including "in school," "at a park" and "in a store."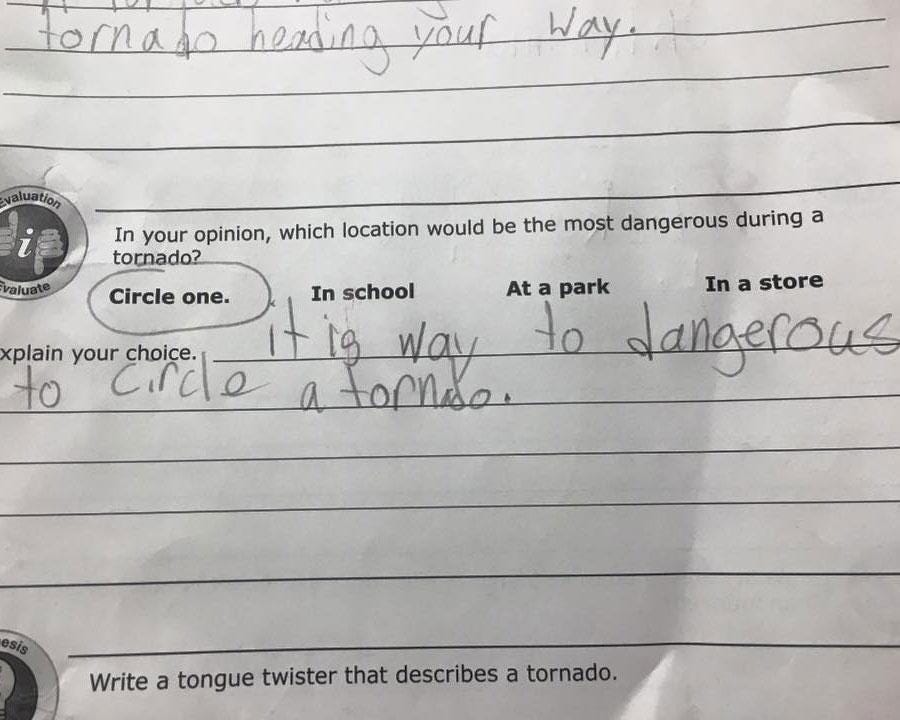 Popular Video
This young teenage singer was shocked when Keith Urban invited her on stage at his concert. A few moments later, he made her wildest dreams come true.
"It is way to [sic] dangerous to circle a tornado," the student explained below his answer. 
The post quickly went viral, garnering over two million views. 
"This kid is going places," one viewer commented.
"This is wordbank-level of awesomeness here," another added.
Popular Video
This young teenage singer was shocked when Keith Urban invited her on stage at his concert. A few moments later, he made her wildest dreams come true:
Sources: Imgur, Independent / Photo credit: Independent