LeBron James has taken out a full-page ad in his hometown newspaper, thanking the people of Akron for supporting him all of these years. One problem -- there is no mention of Cleveland, where he played for the past seven years.
Here is the ad in the Akron Beacon Journal, featuring photos from the annual charity bike-a-thon which he sponsors: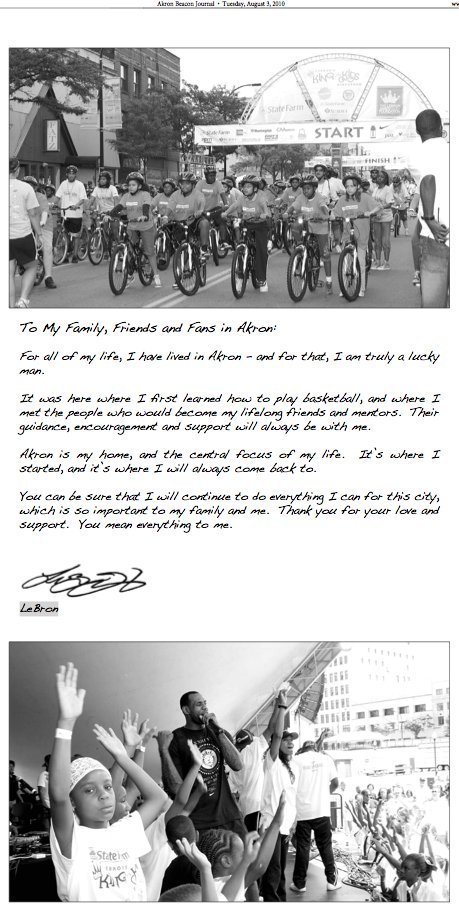 James incurred the wrath of Cleveland when he left the Cavaliers for the Miami Heat as a free agent last month. Fans burned his jerseys, and the city removed a downtown mural of him.
Popular Video
This young teenage singer was shocked when Keith Urban invited her on stage at his concert. A few moments later, he made her wildest dreams come true.
One can only imgaine whether he angered them further by not mentioning the city in his ad. Perhaps James will find out Saturday, when he holds this year's bike-a-thon, at which he is scheduled to appear.