The record for most re-tweeted tweet was broken last night after Ellen DeGeneres posed with a group of A-listers for a selfie.
During a comic bit, DeGeneres asked Bradley Cooper to take a picture with her when several other celebrities decided to join in. Meryl Streep, Jennifer Lawrence, Kevin Spacey, Angelina Jolie, Brad Pitt and a host of others were captured in the shot.
"If only Bradley's arm was longer," DeGeneres tweeted. "Best photo ever."
The photo received 2 million retweets long before midnight on Sunday, beating the record set by President Barack Obama's picture with Michelle Obama after his re-election.
Popular Video
This judge looked an inmate square in the eyes and did something that left the entire courtroom in tears:
Twitter apologized for the nearly 20 minutes of disrupted service after 10 p.m. caused by the unusually high volume of activity.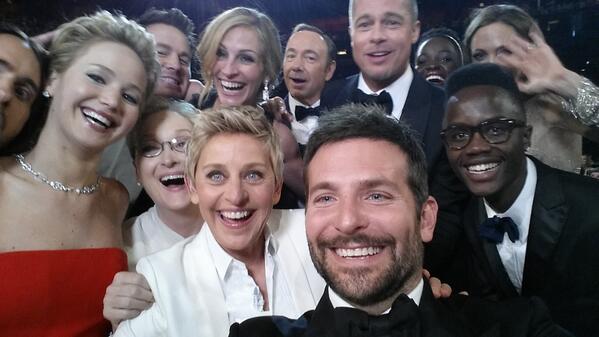 Sources: The Huffington Post, CBS